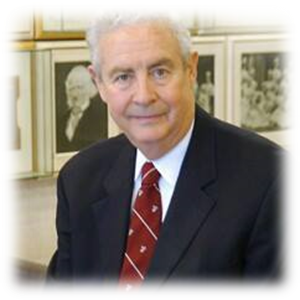 Dr. Robert H. Mathog, MD
From 1977, until his death in October 2014, Dr. Robert H. Mathog served as professor and chair of the Department of Otolaryngology – Head and Neck Surgery at Wayne State University, and he was also chief of Otolaryngology at Harper and Detroit Receiving hospitals from 1977 to 2007.

As a staunch supporter of our Michigan Lions Clubs' efforts to fight hearing loss and provide affordable hearing aids for people in our state, Dr. Mathog established our first Lions Hearing Center at Detroit Medical Center in the year 1999, and he served as president and chair of the hearing until 2014.

CHILDREN AND YOUTH SCREENING PROGRAM

We provide hearing screenings for children at schools, churches, Head Start Programs, the Wayne County Juvenile Detention Facility, and at various health fairs and events.

SENIOR OUTREACH PROGRAM

We provide hearing screenings for seniors at community centers and events. Screenings are offered on location and at no cost to participants. Follow-up care and hearing evaluations are also provided through some participating providers, like the Michigan Ear Institute.

AFFORDABLE HEARING AID PROGRAM

For those individuals who qualify (proof of low-income), we provide many hearing aid options, including very affordable new production multi-channel digital hearing aids from prominent hearing aid suppliers, including:

GN ReSound – www.gnresound.com – 800-248-4327

OTICON – www.oticon.com – 800-526-3921

PHONAK – www.phonak.com - 630-699-5682 or 800-777-7333

PRAIRIE LABS – www.prairielabs.com – 800-322-8238

SIGNIA - www.signia.net - 800-766-4500

STARKEY – www.starkey.com – 800-328-8602

UNITRON – www.unitronhearing.com – 763-744-3401 or 800-888-8882

EDUCATION AND AWARENESS

We distribute a wide range of educational resources on hearing health care at hearing screenings, health fairs and community events and through our website and social media.

SCHOLARSHIPS

Each year, through an application process, we provide four $1,000 scholarships to graduating high school students or current college students with documented hearing loss.